(16 April 1889 – 25 December 1977)
Childhood
Charles Spencer Chaplin was born in London, England, on April 16th 1889. His father was a versatile vocalist and actor; and his mother, known under the stage name of Lily Harley, was an attractive actress and singer, who gained a reputation for her work in the light opera field.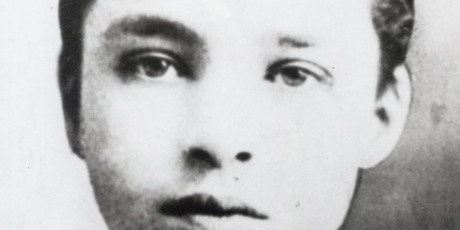 Charlie was thrown on his own resources before he reached the age of ten as the early death of his father and the subsequent illness of his mother made it necessary for Charlie and his brother, Sydney, to fend for themselves.
Having inherited natural talents from their parents, the youngsters took to the stage as the best opportunity for a career. Charlie made his professional debut as a member of a juvenile group called "The Eight Lancashire Lads" and rapidly won popular favour as an outstanding tap dancer.
Beginning of his career
When he was about twelve, he got his first chance to act in a legitimate stage show, and appeared as "Billy" the page boy, in support of William Gillette in "Sherlock Holmes". At the close of this engagement, Charlie started a career as a comedian in vaudeville, which eventually took him to the United States in 1910 as a featured player with the Fred Karno Repertoire Company.
He scored an immediate hit with American audiences, particularly with his characterization in a sketch entitled "A Night in an English Music Hall". When the Fred Karno troupe returned to the United States in the fall of 1912 for a repeat tour, Chaplin was offered a motion picture contract.
He finally agreed to appear before the cameras at the expiration of his vaudeville commitments in November 1913; and his entrance in the cinema world took place that month when he joined Mack Sennett and the Keystone Film Company. His initial salary was $150 a week, but his overnight success on the screen spurred other producers to start negotiations for his services.
At the completion of his Sennett contract, Chaplin moved on to the Essanay Company (1915) at a large increase. Sydney Chaplin had then arrived from England, and took his brother's place with Keystone as their leading comedian.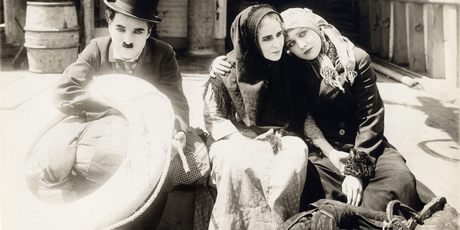 The following year Charlie was even more in demand and signed with the Mutual Film Corporation for a much larger sum to make 12 two-reel comedies. These include "The Floorwalker", "The Fireman", "The Vagabond", "One A.M." (a production in which he was the only character for the entire two reels with the exception of the entrance of a cab driver in the opening scene), "The Count", "The Pawnshop", "Behind the Screen", "The Rink", "Easy Street" (heralded as his greatest production up to that time), "The Cure", "The Immigrant" and "The Adventurer".
Gaining independence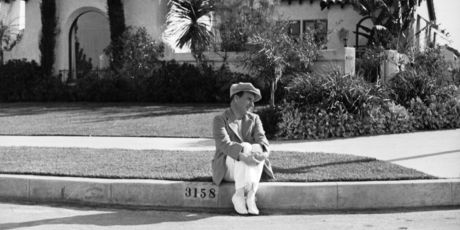 When his contract with Mutual expired in 1917, Chaplin decided to become an independent producer in a desire for more freedom and greater leisure in making his movies. To that end, he busied himself with the construction of his own studios. This plant was situated in the heart of the residential section of Hollywood at La Brea Avenue.
Early in 1918, Chaplin entered into an agreement with First National Exhibitors' Circuit, a new organization specially formed to exploit his pictures. His first film under this new deal was "A Dog's Life". After this production, he turned his attention to a national tour on behalf of the war effort, following which he made a film the US government used to popularize the Liberty Loan drive: "The Bond".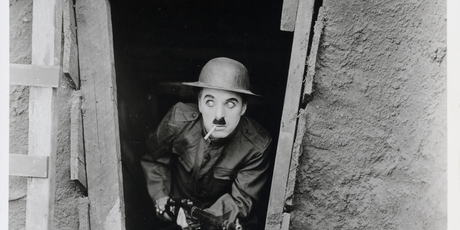 His next commercial venture was the production of a comedy dealing with the war. "Shoulder Arms", released in 1918 at a most opportune time, proved a veritable mirthquake at the box office and added enormously to Chaplin's popularity. This he followed with "Sunnyside" and "A Day's Pleasure", both released in 1919.
In April of that year, Chaplin joined with Mary Pickford, Douglas Fairbanks and D.W. Griffith to found the United Artists Corporation. B.B. Hampton, in his "History of the Movies" says:
"The corporation was organized as a distributor, each of the artists retaining entire control of his or her respective producing activities, delivering to United Artists the completed pictures for distribution on the same general plan they would have followed with a distributing organization which they did not own. The stock of United Artists was divided equally among the founders. This arrangement introduced a new method into the industry. Heretofore, producers and distributors had been the employers, paying salaries and sometimes a share of the profits to the stars. Under the United Artists system, the stars became their own employers. They had to do their own financing, but they received the producer profits that had formerly gone to their employers and each received his share of the profits of the distributing organization."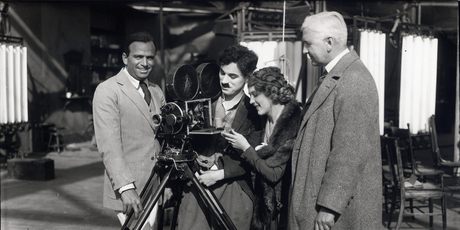 However, before he could assume his responsibilities with United Artists, Chaplin had to complete his contract with First National. So early in 1921, he came out with a six-reel masterpiece : The Kid
The Kid (1921)
The kid in which he introduced to the screen one of the greatest child actors the world has ever known – Jackie Coogan. The next year, he produced "The Idle Class", in which he portrayed a dual character.
Then, feeling the need of a complete rest from his motion picture activities, Chaplin sailed for Europe in September 1921. London, Paris, Berlin and other capitals on the continent gave him tumultuous receptions. After an extended vacation, Chaplin returned to Hollywood to resume his picture work and start his active association with United Artists.
Under his arrangement with U.A., Chaplin made eight pictures, each of feature length, in the following order:
The Masterpiece Features
(Note : the comments on each film are taken from articles by David Robinson which we strongly recommend you read by following the link since they have many more insights on his life)
A Woman of Paris (1923)
was a courageous step in the career of Charles Chaplin. After seventy films in which he himself had appeared in every scene, he now directed a picture in which he merely walked on for a few seconds as an unbilled and unrecognisable extra – a porter at a railroad station. Until this time, every film had been a comedy. A Woman of Paris was a romantic drama. This was not a sudden impulse. For a long time Chaplin had wanted to try his hand at directing a serious film. In the end, the inspiration for A Woman of Paris came from three women. First was Edna Purviance, who had been his ideal partner in more than 35 films. Now, though, he felt that Edna was growing too mature for comedy, and decided to make a film that would launch her on a new career as a dramatic actress.
The Gold Rush (1925)
Chaplin generally strove to separate his work from his private life; but in this case the two became inextricably and painfully mixed.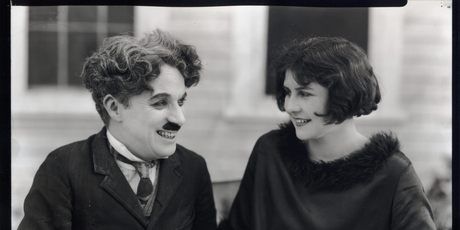 Searching for a new leading lady, he rediscovered Lillita MacMurray, whom he had employed, as a pretty 12-year-old, in The Kid Still not yet sixteen, Lillita was put under contract and re-named Lita Grey.
Chaplin quickly embarked on a clandestine affair with her; and when the film was six months into shooting, Lita discovered she was pregnant. Chaplin found himself forced into a marriage which brought misery to both partners, though it produced two sons, Charles Jr and Sydney Chaplin.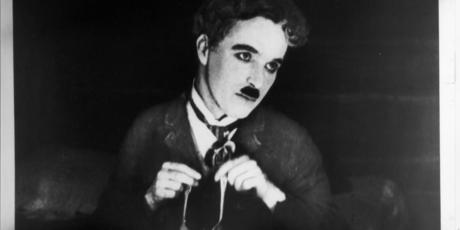 The Circus (1928)
"The Circus" won Charles Chaplin his first Academy Award – it was still not yet called the 'Oscar' – he was given it at the first presentations ceremony, in 1929. But as late as 1964, it seemed, this was a film he preferred to forget. The reason was not the film itself, but the deeply fraught circumstances surrounding its making.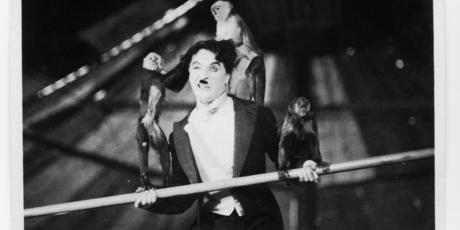 Chaplin was in the throes of the break-up of his marriage with Lita Grey; and production of The Circuscoincided with one of the most unseemly and sensational divorces of twenties Hollywood, as Lita's lawyers sought every means to ruin Chaplin's career by smearing his reputation.
As if his domestic troubles were not enough, the film seemed fated to catastrophe of every kind […]
In the late 1960s, after the years spent trying to forget it, Chaplin returned to "The Circus" to re-release it with a new musical score of his own composition. […] It seemed to symbolize his reconciliation to the film which cost him so much stress.
City Lights (1931)
"City Lights" proved to be the hardest and longest undertaking of Chaplin's career. By the time it was completed he had spent two years and eight months on the work, with almost 190 days of actual shooting. The marvel is that the finished film betrays nothing of this effort and anxiety. Even before he began City Lights the sound film was firmly established.
This new revolution was a bigger challenge to Chaplin than to other silent stars. His Tramp character was universal. His mime was understood in every part of the world. But if the Tramp now began to speak in English, that world-wide audience would instantly shrink.
Chaplin boldly solved the problem by ignoring speech, and making City Lights in the way he had always worked before, as a silent film. However he astounded the press and the public by composing the entire score for "City Lights".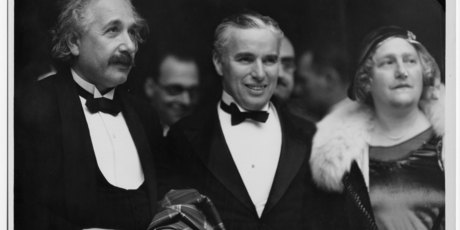 The premieres were among the most brilliant the cinema had ever seen. In Los Angeles, Chaplin's guest was Albert Einstein; while in London Bernard Shaw sat beside him. "City Lights" was a critical triumph. All Chaplin's struggles and anxieties, it seemed, were compensated by the film which still appears as the zenith of his achievement and reputation.
Modern Times (1936)
Chaplin was acutely preoccupied with the social and economic problems of this new age. In 1931 and 1932 he had left Hollywood behind, to embark on an 18-month world tour. In Europe, he had been disturbed to see the rise of nationalism and the social effects of the Depression, of unemployment and of automation.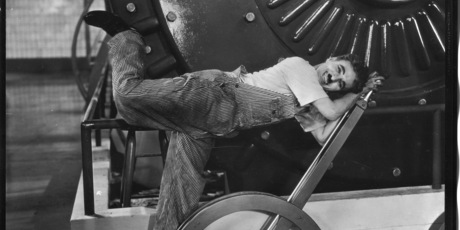 He read books on economic theory; and devised his own Economic Solution, an intelligent exercise in utopian idealism, based on a more equitable distribution not just of wealth but of work.
In 1931 he told a newspaper interviewer, "Unemployment is the vital question . . . Machinery should benefit mankind. It should not spell tragedy and throw it out of work".
The Great Dictator (1940)
When writing "The Great Dictator" in 1939, Chaplin was as famous worldwide as Hitler, and his Tramp character wore the same moustache. He decided to pit his celebrity and humour against the dictator's own celebrity and evil. He benefited – if that is the right word for it, given the times – from his "reputation" as a Jew, which he was not – (he said "I do not have that pleasure").
In the film Chaplin plays a dual role –a Jewish barber who lost his memory in a plane accident in the first war, and spent years in hospital before being discharged into an antisemite country that he does not understand, and Hynkel, the dictator leader of Ptomania, whose armies are the forces of the Double Cross, and who will do anything along those lines to increase his possibilities for becoming emperor of the world. Chaplin's aim is obvious, and the film ends with a now famous and humanitarian speech made by the barber, "speaking Chaplin's own words":/en/articles/29 .
Monsieur Verdoux (1947)
The idea was originally suggested by Orson Welles, as a project for a dramatised documentary on the career of the legendary French murder Henri Désiré Landru – who was executed in 1922, having murdered at least ten women, two dogs and one boy.
Chaplin was so intrigued by the idea that he paid Welles $5000 for it. The agreement was signed in 1941, but Chaplin took four more years to complete the script. In the meantime the irritating distractions of a much-publicised and ugly paternity suit had been compensated by his brilliantly successful marriage to Oona O'Neill.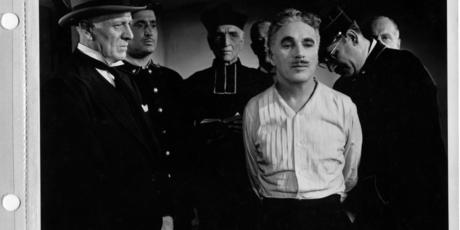 In the late 1940s, America¹s Cold War paranoia reached its peak, and Chaplin, as a foreigner with liberal and humanist sympathies, was a prime target for political witch-hunters. This was the start of Chaplin's last and unhappiest period in the United States, which he was definitively to leave in 1952.
Limelight (1952)
Not surprisingly, then, in choosing his next subject he deliberately sought escape from disagreeable contemporary reality. He found it in bitter-sweet nostalgia for the world of his youth – the world of the London music halls at the opening of the 20th century, where he had first discovered his genius as an entertainer.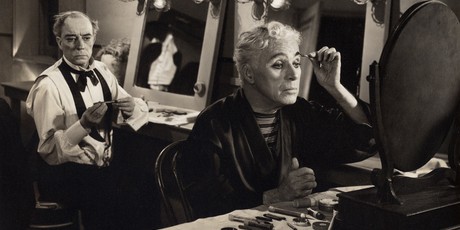 With this strong underlay of nostalgia, Chaplin was at pains to evoke as accurately as possible the London he remembered from half a century before and it is clear from the preparatory notes for the film that the character of Calvero had a very similar childhood to Chaplin's own. Limelight's story of a once famous music hall artist whom nobody finds amusing any longer may well have been similarly autobiographical as a sort of nightmare scenario.
Chaplin's son Sydney plays the young, talented pianist who vies with Calvero for the young ballerina's heart, and several other Chaplin family members participated in the film. It was when on the boat travelling with his family to the London premiere of Limelight that Chaplin learned that his re-entry pass to the United States had been rescinded based on allegations regarding his morals and politics.
Chaplin therefore remained in Europe, and settled with his family at the Manoir de Ban in Corsier sur Vevey, Switzerland, with view of lake and mountains. What a difference from California. He and Oona went on to have four more children, making a total of eight.
A King in New York
With A King in New York Charles Chaplin was the first film-maker to dare to expose, through satire and ridicule, the paranoia and political intolerance which overtook the United States in the Cold War years of the 1940s and 50s. Chaplin himself had bitter personal experience of the American malaise of that time. […]
To take up film making again, as an exile, was a challenging undertaking. He was now nearing 70. For almost forty years he had enjoyed the luxury of his own studio and a staff of regular employees, who understood his way of work. Now though he had to work with strangers, in costly and unfriendly rented studios. […] The film shows the strain.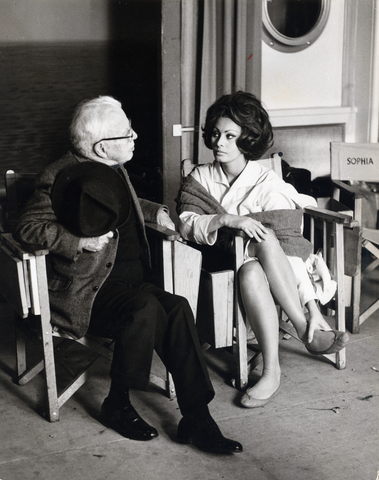 In 1966 he produced his last picture, "A Countess from Hong Kong" for Universal Pictures, his only film in colour, starring Sophia Loren and Marlon Brando. The film started as a project called Stowaway in the 1930s, planned for Paulette Goddard. Chaplin appears briefly as a ship steward, Sydney once again has an important role, and three of his daughters have small parts in the film. The film was unsuccessful at the box office, but Petula Clark had one or two hit records with songs from the soundtrack music and the music continues to be very popular.
Last Years
Chaplin's versatility extended to writing, music and sports. He was the author of at least four books, "My Trip Abroad", "A Comedian Sees the World", "My Autobiography", "My Life in Pictures" as well as all of his scripts. An accomplished musician, though self-taught, he played a variety of instruments with equal skill and facility (playing violin and cello left-handed).
He was also a composer, having written and published many songs, among them: "Sing a Song"; "With You Dear in Bombay"; and "There's Always One You Can't Forget",
"Smile", "Eternally", "You are My Song", as well as the soundtracks for all his filmsCharles Chaplin was one of the rare comedians who not only financed and produced all his films (with the exception of "A Countess from Hong Kong"), but was the author, actor, director and soundtrack composer of them as well.
He died on Christmas day 1977, survived by eight children from his last marriage with Oona O'Neill, and one son from his short marriage to Lita Grey.
https://twitter.com/ChaplinOfficial
Charlie's Mother: Hannah Chaplin
Charlie Chaplin always cited his own mother as a great inspiration on both his performance techniques and his outlook on life. Hannah was a singer and character comedienne in the British music halls with the stage name of Lily Harley, and she did enjoy some success.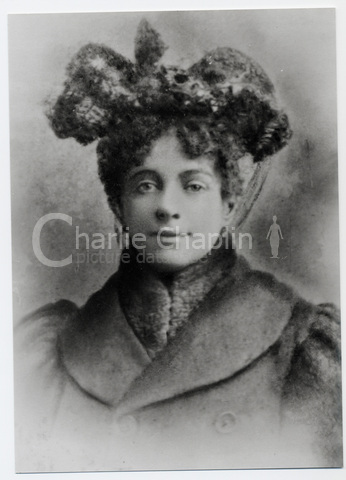 Sadly her career was plagued on and off by ill health, and it was when her voice failed during one particular performance that the young Charlie Chaplin, at the age of five, got his first taste of performing – he went on as an impromptu replacement. Her health continued to decline and she found herself making a poor living as a seamstress and was eventually put into a mental hospital. She would suffer from mental illness for the rest of her life.
Even during her poverty-stricken days, Hannah Chaplin was remembered to have brought endless gaiety and pleasures to her children. She would bring them small treats, sing and dance her old music hall numbers and act out plays to them. Charlie Chaplin attributed his own success as a pantomimist to his mother's gifts for mimicry and observation.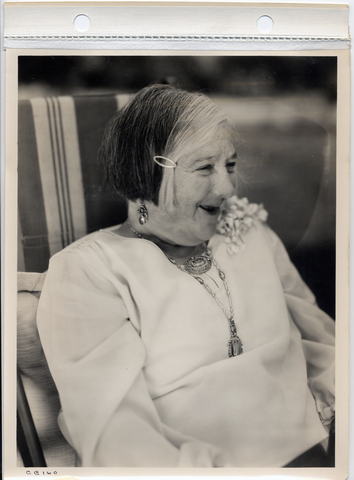 In 1921, Charlie Chaplin and his brother Sydney brought their mother over to live with them in the United States. Charlie bought Hannah a seaside house in Hollywood and hired trained caregivers to look after her for the last seven years of her life. It was also during her days in Hollywood that she was at last reunited with her other son, Wheeler Dryden, who was separated from her at the age of six months. She died on August 28, 1928.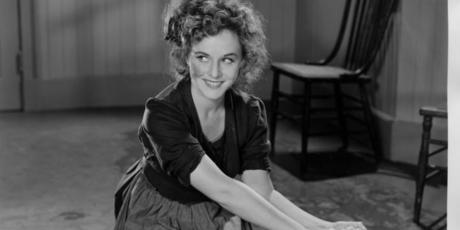 Charlie's Father: Charles Chaplin Sr.
The senior Charles Chaplin married Hannah in 1885 and took to the stage professionally a year later. He was well known as a comic singer, and had a number of songs made famous by him, such as "Oui! Tray Bong!", "Eh! Boys?" and – written by himself – "The Girl Was Young and Pretty".
His marriage to Hannah did not last long, and they separated when Charlie was only about one year old. Charlie Chaplin had little contact with his father, except for a short period when he and Sydney stayed with Charles Chaplin Sr. during their mother's stay at hospital.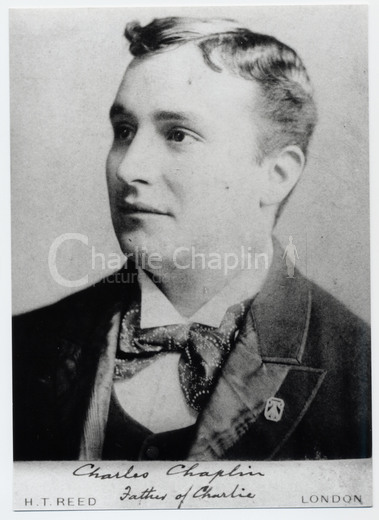 Drinking was a professional problem amongst many music hall stars of the period, and it was alcoholism that eventually killed Charles Chaplin Sr. at the young age of 37, when Charlie Chaplin was 12 years old.
The older brother: Sydney
Charlie Chaplin and his brother Sydney were very close and looked out for each other from their childhood days. Four years Charlie's senior, Sydney played a paternally protective role to his little brother throughout his life. In fact, Charlie Chaplin always credited Sydney for most of his professional and financial success.
When poverty and deprivation struck the tightly knit family, both Sydney and Charlie Chaplin spent some of their darkest days in workhouses. Young as they were, both boys did whatever they could to help their mother. At the age of twelve, Sydney was sent to a training ship called Exmouth and subsequently started to work as a steward on various shipping expeditions. Returning from one of his voyages in 1903, during which he became very ill, he found his mother committed to the mental hospital and his brother Charlie Chaplin living on the streets. Determined to change their lives for the better, with every penny saved from his shipping job, Sydney decided to enter the theaters as did Charlie.
Though younger, it was Charlie Chaplin that got onto the stage first. With the sporadic schooling Charlie had, however, Sydney had to jump in to help him memorize his lines. Thanks to his hard work and talents, Charlie soon secured the role of "Billy the page boy" in Sherlock Holmes and started to tour the country with the troupe. But it wasn't long before Sydney joined the tour too.
What gave Sydney Chaplin a real break was his contract with Fred Karno's Speechless Comedians in July 1906, one of the most famous and successful entertainment troupes in England. Sydney was so successful with Karno that he became the leading comedian. Two years later, he recommended Charlie Chaplin and helped him land a job with Karno, which eventually led Charlie to the United States.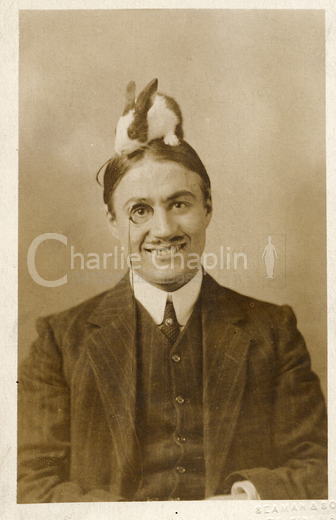 Later, when Charlie Chaplin was to leave Keystone in 1913, he suggested Sydney as his replacement. Sydney Chaplin made a dozen comedies there and found success with a character he called "Gussle." With Charlie Chaplin's rise to stardom, Sydney was soon handling the majority of Charlie's business affairs, negotiating most of his big contracts and appearing in a few films during the First National era, including A Dog's Life, Pay Day, The Pilgrim and the famous 'Shoulder Arms'. In his later films, Sydney Chaplin enjoyed wide popularity for his comedy performances in Charley's Aunt (1925) and The Better 'Ole (1927).
Sydney Chaplin retired from screen in 1928, after finishing A Little Bit of Fluff in Britain, though he continued to worry about his brother Charlie. He resided in the south of France and often visited Charlie Chaplin's family in Switzerland. Sydney Chaplin died on April 16, 1965, Charlie Chaplin's 76th birthday.
The younger brother: W. Dryden
The son of Hannah Chaplin and Leo Dryden, Wheeler Dryden was taken away from his mother as a baby. He was touring India and the Far East as a vaudeville comedian when he first learned from his father that the famous Charlie Chaplin was his half brother. After several attempts, Wheeler finally joined the Chaplin brothers and their mother in the 1920s.
Though not as gifted as Chaplin, Wheeler was a competent actor who made his career both on stage and on screen. He became a permanent member of the Chaplin Studios in 1939 when he was appointed assistant director of The Great Dictator. He was later promoted to associate director for Monsieur Verdoux. Wheeler also appeared briefly in Limelight, Charlie Chaplin's last film made in the U.S. He remained in California after Charlie's departure and died on September 30, 1957, shortly after A King in New York was released in Europe.
Did you know that Wheeler Dryden wrote a letter in 1917 to Edna Purviance, Charlie Chaplin's leading lady, after failing to get in touch with Chaplin directly? It was this letter that eventually brought him to the U.S. and united him with the Chaplin brothers.
Charlie Chaplin's Wives
Mildred Harris
The first was Mildred Harris (1901-1944), they married in 1918 after Mildred believed she was pregnant – it was a false alarm, though she did later give birth to Charlie's first child, who sadly only lived for three days. Their divorce, in 1920, was acrimonious. Mildred was an actress who appeared in a few films such as The Inferior Sex and For Husbands Only.
---
Lita Grey
His second wife was Lita Grey (1908-1995). She played the flirtatious angel in The Kid and one of Edna's maids in The Idle Class, and started out as the leading lady for The Gold Rush before falling for Charlie and then falling pregnant. She had two children with Chaplin, Charles Jr. and Sydney Earl. This marriage (1924-1927) also came to a bitter end in court. Lita carried on in Vaudeville quite successfully, but eventually had problems with alcohol. Her later years were spent working as a sales assistant in Beverly Hills.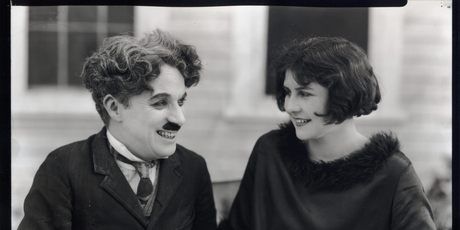 ---
Paulette Goddard
Charlie Chaplin's third marriage lasted from 1936 to 1942 and was to Paulette Goddard (1911-1990), the actress who appeared in Modern Times and The Great Dictator. Though Charlie and Paulette divorced, it was by all accounts, on amicable terms.
---
Oona O'Neill
When Charlie Chaplin married Oona O'Neill in June 1943, he at last found true happiness, and it seems they had both found their soul mates, despite the fact that Oona was only 18, and Charlie was 53. They met when Charlie Chaplin considered her for a part in an unmade film, Shadow and Substance (during 1942) and were inseparable from then on. She supported Charlie totally throughout a particularly harrowing court case in the 1940's and when he was exiled from the U.S. in 1952.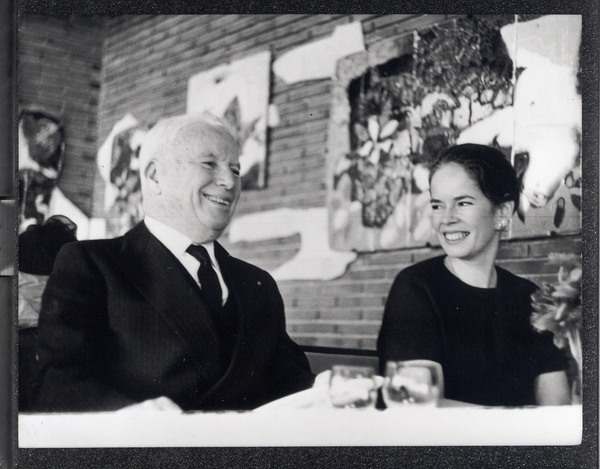 They eventually made their home in Switzerland. Together Oona and Charlie Chaplin had eight children (Geraldine, Michael, Josephine, Victoria, Eugene, Jane, Annette and Christopher).
The Gamine: Paulette Goddard
An Outstanding Woman
Among Chaplin's leading ladies, Paulette Goddard stands out for a number of reasons. She was the female lead in his last silent film (Modern Times 1936) and in his first talkie (The Great Dictator 1940). She enjoyed a success beyond and independent of Chaplin, right up in to the 1970s, with the TV film, The Snoop Sisters (1972) – she made forty-seven films in all. She was something of a match for Chaplin – strong willed, independent, a lover of life – her very personality an influence itself on the characters Charlie wrote for her in her two Chaplin films.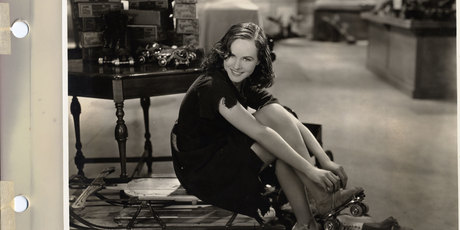 She became his third wife, but unlike the previous two, was strong enough to survive the experience and part company without bitterness or sensationalism. It is difficult not to have an admiration of this free spirit of Hollywood, a town that she may not have got the better of, but that she certainly used as a playground to some extent.
She was born on June 3rd in 1911 as Marion Levy in Whitestone, New York – though her mother called her Pauline from a young age. This soon became Paulette, and the name Goddard came from her wealthy uncle, Charlie Goddard, who was something of an influence on her, mainly thanks to the lavish parties he threw at which a number of the stars of the day would turn up – inspiring the young Paulette to think of a future as a star herself.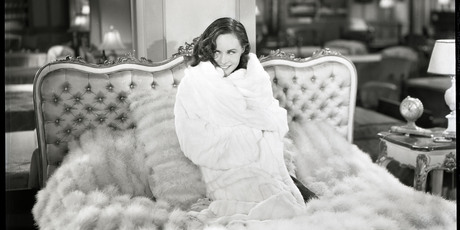 It wasn't long before she was modeling Hattie Carnegie fashions, and just three years later saw her on Broadway as a Ziegfeld girl in No Foolin' (1926) and then Rio Rita, jobs probably secured thanks to uncle Charlie's acquaintance with Florenz Ziegfeld. She also had a small part in Archie Selwyn's The Conquering Male. The life of a pretty showgirl would never be short of the attentions of the social elite of New York, and in 1927 she met and married millionaire playboy Edgar James, president of the Southern States Lumber Company of Asheville. Their life together took them to North Carolina where the business was based, but it was not a place, or lifestyle, that Paulette found comfortable. She divorced James, and along with a generous alimony settlement, she headed for Hollywood.
Paulette's first film saw her with a bit part in the Laurel and Hardy short Berth Marks (1929) whilst other films included The Girl Habit (1931), Kid from Spain, Young Ironsides and another Laurel and Hardy picture, Pack Up Your Troubles (all 1932). She was still signed with Hal Roach when she finally met Chaplin in 1932.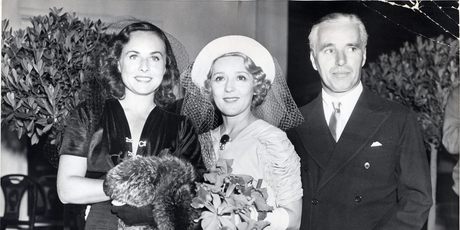 Chaplin had been invited for a weekend cruise aboard Joe Schenck's yacht – Schenck was the then president and chairman of United Artists, the company Chaplin had helped to found along with Doug Fairbanks, Mary Pickford and D.W Griffith. Paulette, another guest, was considering investing $50,000 of her alimony payment in a dubious movie company and asked Chaplin's advice. Not only did he persuade her to forget this dodgy deal, but also to revert her hair color to its natural brunette – Paulette had become a Hollywood platinum blonde, possibly in a bid to win her more parts from studios. Obviously taking more than a shine to this pretty and charismatic actress, he bought out her Roach contract and signed her up for himself.
Modern Times
The fruit of their professional relationship was the film Modern Times, whilst their personal relationship became the material of Hollywood gossip columns. This bore other consequences too – on the positive side Chaplin's sons, Charlie Jr. and Sydney, looked up to her as a big sister and loved to play with her and have her around. The flip side of the coin was that Chaplin's dedicated chauffeur and private secretary, Toraichi Kono, felt usurped by Paulette's new found place in the Chaplin home, and resigned (though not before Chaplin gave him and his wife $1000 each and secured a job for him at United Artists Japan). Paulette and Charlie went everywhere together and Charlie even bought a yacht so they could spend Sundays cruising out to Catalina.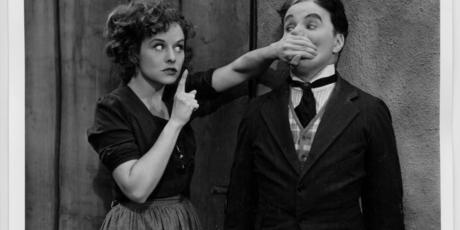 Modern Times saw a brilliant team up for Paulette and Charlie – he as the Tramp, and her as the Gamine, surviving by her wit and courage on the waterfront, stealing bananas and handing them out to her fellow urchins. You can see Paulette as many things in this film – a female version of Charlie himself, a loner at odds with the world, making her own rules dictated by circumstance, or, on the same track, the Kid grown up – a female version of course – though this leads again to the Charlie-girl. Perhaps the main difference between them in the film is the way in which their characters defy authority – Charlie with an air of innocence, whilst Paulette certainly does so with intent and purpose. Paulette was pretty much an equal in Modern Times and the ending, the two outsiders against The World silhouetted as they walk off bravely in to their future (and a sunset) gave a new twist to the quintessential Chaplin ending – this time, for the last time, not alone.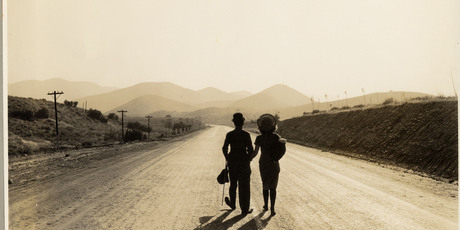 When the film had been completed and premiered (at Grauman's Chinese Theatre on February 12th 1936) Chaplin and Paulette went for a trip round the Pacific Rim – taking in Hawaii and Singapore along the way. The major event of this trip was that they were at last married, though neither of them would confirm this to reporters upon their return to California. But it was not all plain sailing. There is little doubt that Charlie and Paulette were very good for each other for a time – and that time was somewhat longer and happier than Charlie's involvement with either of his two previous wives, but they did eventually begin to drift apart. Paulette had some involvement with George Gershwin (other men in her life besides her marriages included Clark Gable, John Wayne and Howard Hughes), and Charlie had been seen about with comedienne Thelma Todd.
The Great Dictator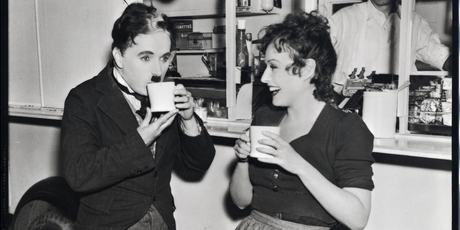 Generally, they remained on good terms, however, and by the time Chaplin was ready to make his next film (The Great Dictator) Paulette was to be his leading lady once again. There were a few other films before this one for Paulette. They included yet another Laurel and Hardy feature, The Bohemian Girl (1936), two highly thought of films in 1939 – The Women (with Joan Crawford) and the Cat and the Canary (with Bob Hope), and also Second Chorus in 1940 with Fred Astaire. In 1938 she was a serious contender for the part of Scarlett O'Hara in Gone with the Wind (it eventually went to Vivien Leigh). By 1940 however, she was well on her to becoming a major Hollywood star and had a ten year contract with Paramount Studios.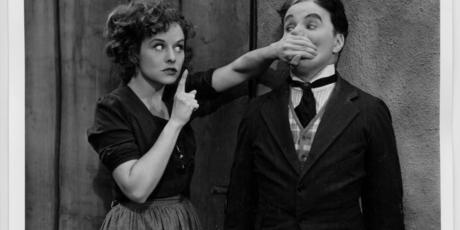 For Chaplin's first talkie she was cast much more as second fiddle to Charlie's excellent performances as both the Jewish barber and the mad dictator himself, Adenoid Hynkel, though her scenes in which she does battle with the stormtroopers in the streets of the ghetto are one of the highlights of the film. Again she plays her character feisty and determined, though less of a motivator than the gamine, and once she leaves the country with her family she is pretty much ignored until the ending and Charlie's words of 'wherever you are, look up Hannah!'.
After Charlie Chaplin
Not long after The Great Dictator, Charlie and Paulette made their estrangement official by way of divorce. Paulette received another alimony payment and the yacht that Chaplin had bought during their courtship (part of the settlement was also to include one more film directed by Chaplin for Paulette – this never happened). But the 1940s saw her career just get better and better as she appeared in a huge number of films. These included Nothing but the Truth, Hold Back the Dawn, The Lady Has Plans, The Forest Rangers, Standing Room Only, I Love a Soldier, Kitty, Diary of a Chambermaid, Variety Girl, Unconquered, Ideal Husband, The Torch and Bride of Vengeance. For So Proudly We Hail! she was nominated for Best Supporting Actress (won that year by Katina Paxinou in For Whom the Bell Tolls).
It has been said that Paulette quarreled with director Cecil B. DeMille on the set of Unconquered which in turn led to a lower volume in her career and a relegation to the B-Movies of the industry for most of the 50's – including Babes in Bagdad, Paris Model and Vice Squad. Her last film for the silver screen was in 1964 – Time of Indifference (or Gli Indifferenti).
Her personal life was no less lively than her screen career. In 1944 she married actor Burgess Meredith. They divorced in 1950 and eight years later she married the German novelist Erich Maria Remarque, author of the classic All Quiet on the Western Front. Another novelist and a close friend of Paulette's, Anita Loos, claimed that Paulette was the inspiration for her heroine in Gentlemen Prefer Blondes – Loos would later say "Gentlemen prefer blondes, until they get a load of Paulette!".
Sydney (Charlie's son) would stay in touch with his one-time step mother, as this story from Jerry Epstein's Remembering Charlie testifies;
'Sydney would always invite Paulette Goddard [to his performances at the Circle Theatre]… … Whenever she came, her infectious laugh set off the audience, and made many of our shows a hit. For the Rain premiere, she arrived every inch the movie queen, with a long evening gown and tiara, and sat on the front row. She found Oona and Charlie sitting on one side, and Charlie's second wife [and Sydney's mother], Lita Grey, on the other. Never before had three of Charlie's wives been in one room together. Charlie took it all in his stride.'
Like Chaplin, Paulette's life ended in Switzerland. She and Remarque had moved there and on one occasion they even chanced upon the Chaplins (Charlie and Oona) in a restaurant and joined each other for dinner. Remarque died in 1970, but Paulette survived him by twenty years, dying on the 23rd of April 1990 from heart failure.
---